Foreword
Dear Readers,
By now, we have informed you about our initiatives for responsible corporate governance and our social engagement in our Annual Report and the Public Value Report. In this report, we will go even further and present our sustainability activities to you for the first time. We wish to use this format to present you the essential information on our sustainability management in a transparent and clear way.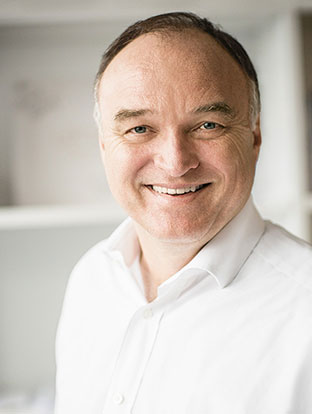 »ProSiebenSat.1 is more
than a business company.«
In recent months, we have initiated new projects and enhanced reporting. We have also calculated our Group's carbon footprint for the first time. In the "Climate and Environmental Protection" chapter, we report in detail on the main emissions categories. Our social engagement also continues to play an important role, of course, because ProSiebenSat.1 is more than a business company. With our TV stations and digital platforms, we reach millions of viewers and users every day, including many young people. We see this as a great privilege, but also as a special responsibility. We therefore purposefully use the reach of our media to direct attention to relevant social issues and pursue four goals: We want to build knowledge, create opportunities, communicate values, and engage culture.
Our vision for our business is to transform from a traditional TV company into a broadcasting, digital entertainment, and commerce powerhouse. On this way, we do not just want to ensure the economic productivity of our Group. The lasting development of ProSiebenSat.1's environmental and social performance is also very important to us. In our report, you will find out how we take responsibility.
Kind regards,
Thomas Ebeling
CEO of ProSiebenSat.1 Media SE