FIRST STEPS Award
The FIRST STEPS prize promotes the work of ambitious young filmmakers and gets them started in their careers.
»GO OUT AND MAKE SOME MOVIES«
Ilker Çatak picked up a variety of awards for his short film Sadakat, including the Student Academy Award in the category of Best Foreign Film, in Los Angeles in 2015. But for the director, FIRST STEPS still remains the most important newcomer prize awarded in Germany.
It's pretty easy to make a movie these days since the requisite technology is available to virtually everyone. Many younger people are making films, so it really helps when an award like FIRST STEPS shines the spotlight on you. When I filmed Sadakat, my final project at Hamburg Media School, I never dreamed it would be so successful. We won four young talent prizes in Germany and also gained substantial international exposure by winning the Student Oscar.
FIRST STEPS is probably the most important honor given to budding filmmakers in Germany. The award's NO FEAR category rewards courage and promotes innovation, which is great. At the same time, the prize is a door opener and the key to a vast network. What FIRST STEPS facilitated among other things was my acceptance to the film academy — which is worth a lot. Another beneficial factor is the prize money because it creates breathing space for creativity. It helps not to have to worry about earning the rent next month. The award additionally brought me the attention and recognition I needed to create new material, which only precious few in Germany would have invested in otherwise. We are currently filming an adaptation of the novel Es war einmal Indianerland — it's a gamble for which I am receiving a lot of support.
And it is the accolades I received for Sadakat that paved the way for that. I'm pleased that so many people are aware of my film. Sadakat — Turkish for "loyalty" — is about a young woman who hides a demonstrator from the police. This causes her to be targeted by the authorities. Narrating the story of a human dilemma, the movie features some aspects of my own personal background. I have family in Istanbul. At the time of Gezi Park, we discussed the protests long and hard, but at some point we came to an impasse. The divide in society illustrated by the film is something I have experienced first-hand.
When I teach today, I tell the students, "Grab a camera, and go out and make some movies." They don't have to be technically perfect, but they must tell a compelling story. What I'm looking for is a point of view that's honest and authentic. It has to be emotional, not cerebral or hidden behind a hip facade. This kind of ambitious content takes guts, and FIRST STEPS is one of the awards that reward courage like that. <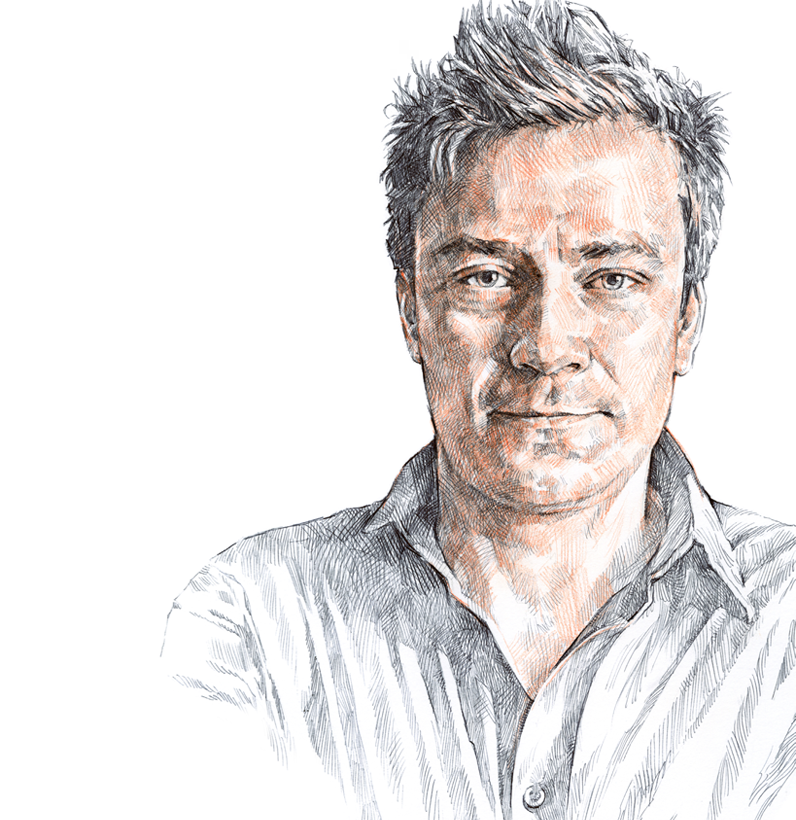 » FEAR IS A BOON TO THE CREATIVE PROCESS«
Patrick Vollrath won the FIRST STEPS award in the medium-length film category for Everything Will Be Okay, his final project at Vienna Film Academy, which was completed without a script. The drama involving the kidnapping of a child by her father earned a Student Academy Award and was even nominated for an Oscar.
I don't know whether prizes can fuel creativity, because the creative work is done before the honor is received. In any case, FIRST STEPS is an important win. I made many contacts as a result, and several production companies have approached me. After receiving this kind of award, people treat you differently. Plus, your confidence in your own work grows. Suddenly you realize that what you are doing might not be the worst idea after all, and that's a really good feeling.
Everything Will Be Okay is the first film I made after finishing school where I did exactly what I wanted without listening to anyone else. This makes it all the more gratifying to be honored for that effort. I'm not saying it's bad to listen to and learn from other people. On the contrary! The process of copying is an essential step as part of your personal development. If you absorb the basics that others have already perfected, at some point your own unique voice develops automatically. The road to reaching that point is sometimes rocky, but fear and uncertainty are a boon to the creative process.
In Germany and Austria, we can be very happy because, compared with the rest of the world, we have been very active in promoting young talent. Nonetheless, I do think it would pay off if we were prepared to take more risks. Maybe eight out of ten films won't amount to very much, but two are really amazing. It would be nice if there were greater willingness to try out new things, to support challenging content and different approaches to filmmaking. For instance, I had a synopsis for Everything Will Be Okay, but no script. We let the actors discover the essence of each scene and find their own voices. If my work had been a regular movie rather than a student film, many people would have had difficulty supporting it. I'm convinced that taking more chances when working with young people would be worth it. <
FIRST STEPS
Launched in the year 2000, FIRST STEPS is a young talent prize awarded to students at film schools in the German-speaking countries for outstanding final film projects. The annual prize money of 92,000 euros goes to foster the creative potential of ambitious young filmmakers, helping them get started in their careers.
A private film industry initiative by producers Bernd Eichinger and Nico Hofmann, the award is a project of the German Film Academy in partnership with Mercedes-Benz, ProSiebenSat.1 TV Deutschland, UFA, and Warner Bros. FIRST STEPS honors directors for films of various lengths and genres. It also includes a cinematography prize and an honorary special achievement award for work with talented newcomers. Since 2012, the NO FEAR award has been presented to film production graduates who have shown particular courage in working with challenging material.